How does a master's degree work
Structure of a degree - Bachelor and Master
How is such a course actually structured and how does it work in general? Here we will introduce you to the usual study structure in more detail. This way you know what to expect at the university even before you start your studies.
After a successful application and enrollment at the university or college, can you hardly wait to start your studies? Understandable, because finally a new phase of life begins and you keep hearing that the university time is one of the most beautiful in the lives of many. We would like to explain in more detail how you can imagine your studies here.
As a rule, the bachelor's degree proceeds as follows: The so-called basic study takes place in the first three to four semesters. Above all, general basics are taught so that you get a basis on which you can work scientifically. This way you get to know your area better and you can get an overview in order to be able to consciously select one (or more) focal points.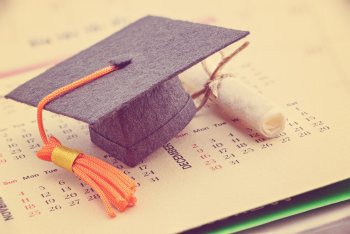 From the fifth semester, the part of the course that is often called the "main course" begins. It then goes into depth, especially if you have chosen a fairly specialized course of study. You can choose from a number of focal points or areas of specialization what interests you most. When it comes to focal points, you should of course make sure that you choose something that will be helpful for your later career. If you choose to focus on human resources in a business administration degree, but would actually like to work in sales, that will not help you directly.
Modules, curriculum, ECTS - what is that?
Since the switch to Bachelor and Master degrees, the courses have been modularized in order to make them easier to compare. This means that the content of a course is divided into different thematically clearly defined blocks, the so-called modules. These modules consist of at least two events (seminars, exercises, projects, lectures, etc.) and convey a common competence. A module can also extend over several semesters and must be completed at the end with a certain number of credit points or ECTS in order to be passed. Sometimes the modules build on each other, so you have to have successfully completed one before you can complete the next.
How exactly the modules are completed, i.e. which examination performance is required, can vary: From the written exam to attendance, minutes, presentation or oral examination to term paper, everything can be included.
If you pass the exam, you will receive a number of ECTS - including credit points - in addition to the grade. The credit points say nothing about the grade, but about the workload, i.e. the amount of work associated with this module. This includes not only the number of hours of the seminar, but also the preparation and follow-up work. On average, one assumes a workload of 25 to 30 hours per 1 credit point (also called credit point). If you are supposed to achieve 30 ECTS per semester, you can expect a workload of around 750 to 900 hours.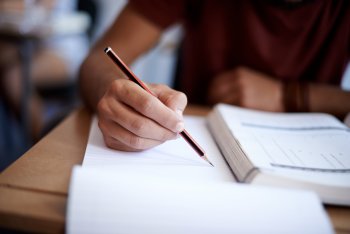 Which modules are included in the course is specified in the module handbook, which you can usually find on the university's homepage and which you can use for orientation. Basically, the modules consist of compulsory modules, compulsory elective modules and elective modules.
As the name suggests, you have to take the compulsory modules in order to pass your studies. In the compulsory elective modules, you can choose seminars within the given subject area, for example to set your own priorities within your studies. And with the elective module, you can become interdisciplinary and choose seminars from non-subject areas in order to think outside the box.
TIP: So if you have decided on a course of study but not yet on a university, it can be very helpful to refer to the respective module handbook to get a more precise picture of what content and possible focus areas await you.
Corona stirs up the world of studies
You can find out how Covid-19 affects the university sector and how you can keep a cool head when planning your studies despite the spread of the coronavirus in our article My Studies & Corona.
The bachelor's degree usually lasts six semesters, but seven to eight semesters are also possible - especially for dual courses. As a rule, you complete your bachelor's degree with 180 ECTS. This means that you have to achieve an average of 30 credit points per semester. The longer the standard period of study, the more points you will have at the end of your degree. Bachelor degrees with 210 and in rare cases even 240 ECTS are also possible.
In the last semester (depending on the duration of the course, it is the sixth or seventh semester) you will write the bachelor thesis and at most have accompanying seminars or a colloquium, but in principle you are almost finished with your studies.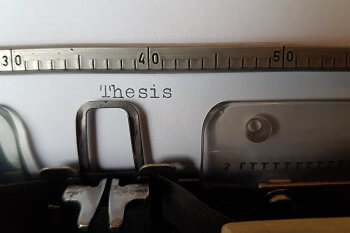 How exactly the bachelor thesis looks like, i.e. things like scope, layout and content, always depend on the university and often also on the respective lecturer. But the course of study and of course the chosen topic also play a role in the formalities. Usually you choose your topic yourself - in consultation with your supervising lecturer. In engineering courses in particular, the bachelor thesis is often written practically. This means that you work with a company, have a project there that you are working on and write your bachelor thesis on the basis of these evaluations.
You don't have to be afraid of the bachelor thesis: During the course itself, in the best case scenario, you have to repeatedly write homework as an exam. This work will prepare you well for writing the bachelor thesis, which of course is always a little longer than the usual homework during your studies.
Are you still looking for a degree? You already have the direction in mind, but you haven't really made up your mind yet? Then maybe our degree program overview will help you. In 15 different categories you will find more than 100 courses that we will present to you in more detail.
Overview of courses
If you decide to start a master's degree after completing your bachelor's degree, you have a multitude of options again. At least in theory, because in practice you have to pay attention to a few things.
Which master's degree should I choose?
Usually, a bachelor's degree is often very general, so that you can then specialize in the master's. But more and more Bachelor courses are already relatively specialized, for example corporate communication. In order to specialize even further within this area, you will have to search a long time. So if you also complete your master's degree in corporate communication, you will become an absolute specialist. This is particularly useful if you already know at the beginning of your studies in which direction you want to go after your studies.
Another possibility is not to keep the bachelor's degree so special, for example through communication science or communication management, in order to then focus specifically on corporate communication or crisis PR in the master's degree.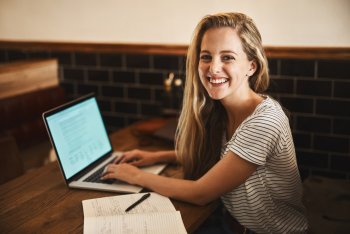 But it is of course also possible to specialize in the bachelor's degree and then go in a related but different direction in the master's, for example first in the direction of human resources and then switch to sales during the master's. Since both courses are basically a business degree, such a change should not be a problem and you can cover two areas immediately after graduation.
So you can see that in principle you have all options - both in the bachelor's and master's degrees. It's up to you how you go about choosing your degree. If you are very sure in which direction you want to go right from the start of your studies, nothing speaks against a direct specialization.
As a recommendation, however, one regularly hears that one should keep the bachelor's degree general for the time being (for example by studying business administration) in order to get a general overview of the subject area and the various options, in order to then pursue a more specific course in the master's ( e.g. Controlling and Accounting).
Consecutive and non-consecutive Masters
A distinction is made between consecutive and non-consecutive master's programs for the master's degree:
A consecutive master's degree is a master's degree that builds directly on the field of the bachelor's degree. So it's a logical, thematic order. This means that you cannot take the consecutive master's degree in sales management, for example, if you have studied linguistics in your bachelor's degree and therefore no business knowledge at all was imparted during your studies.
Non-consecutive master's degree
A non-consecutive or further education master's degree is accordingly a master's degree that starts from the beginning, so to speak, and does not require any prior knowledge in the field. There are a number of advanced master's courses, but usually (several years) professional experience is required.
What are the problems with the Master?
Basically, it doesn't hurt to think at least roughly about whether you want to do a master's degree and, if so, which direction you want to go before you start your studies. Because theoretically it is no problem to switch between universities after completing the bachelor's degree thanks to the modularization, but in practice it is often not that easy.
The number of students is growing steadily, so many courses are correspondingly full. And there are usually fewer master's degrees than bachelor's degrees, so it can quickly happen that you run out of places. Due to the selection criteria for a master's place (final grade, certain module in the bachelor's degree required, certain number of ECTS in a certain module), it is often the case that the bachelor's degree graduates from the respective university are more likely to get a master's place than external applicants, as the requirements of the master's degree are of course are geared towards the bachelor's degree at this university.
Certain number of ECTS in certain modules
In order to sort out the mass of applicants for master's degree programs, there are certain selection criteria. This can also include certain modules that must have been completed in the Bachelor's degree. If you cannot present these modules from your bachelor's degree, you have a problem first. Because then you have to make up for these points somehow. Or apply to another university.
This point goes hand in hand with the module requirements. Because theoretically it is no problem to switch between universities thanks to the modularization - not even between technical college and university. In practice, however, a change often fails due to the requirements that apply to the respective master's degree. Because if certain modules are required that were not part of the curriculum at your previous university, you as an applicant have significantly poorer chances of a study place.
180, 210 or 240 ECTS in the Bachelor's degree?
Some master's courses are shortened and therefore require a higher number of credit points than the usual 180 ECTS. Here, too, the following applies: If you have "only" 180 points from the Bachelor, but the Master requires 210, you have no choice but to catch up on the points through another semester. In this case, many universities now offer so-called pre-semesters, in which you can catch up on missing points.
For a master's degree, you need a completed bachelor's degree - depending on the master's degree in a related field - with at least 180 ECTS. Most master's courses last four semesters (120 ECTS). But there are also more and more offers that require 210 or even 240 ECTS from the bachelor's degree. It is therefore worthwhile to take a very close look at the requirements, as you may have to catch up on another semester to get the necessary credit points. At the end of your master's degree, you will have a total of 300 ECTS.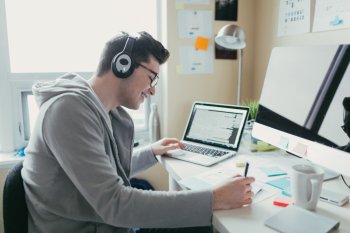 Just as in the bachelor's degree, the master's thesis is also written in the last semester. At the same time, you no longer have many or no seminars at all, but can concentrate entirely on writing. The scope and design are usually specified by the university, institute or lecturer. You usually choose the topic yourself in consultation with the supervising lecturer.
The percentage of your final grade that the master's thesis makes up for can vary: with some it makes up a quarter of the grade, with others only a few ECTS are provided for the master's thesis.