Language tests (TOEFL, IELTS, Cambridge, PTE Academic)
Foreign languages ​​are not only becoming more and more important in international courses; English skills are expected from every student. But how good do the language skills have to be? You can find all the information about the language levels and tests here!
For many courses you not only have to have a university entrance qualification and ideally be within the NC, but there are also other requirements: for example, proof of certain foreign language skills. Usually this is English, but depending on the course it can also be French or Spanish. In most cases, your school English is sufficient as proof, but for international courses or courses with a focus on the foreign language, a certain language level is required.
Such proof of language proficiency is very often required, especially for master's courses; a recognized certificate is mandatory for applications for a semester abroad. But what does TOEFL, IELTS or level B1, B2 or FCE mean?
The abbreviation TOEFL stands for "Test of English as a Foreign Language". The TOEFL is definitely one of the best-known and most recognized English tests, because over 9,000 educational institutions in more than 130 countries accept a TOEFL certificate.
Duration:
approx. 4 hours
Procedure:
In the meantime there is only the internet-based test (ibT), so it is only taken online at special test centers.
The test consists of the following parts:
1. Reading Comprehension (60-100 minutes): Reading comprehension: You will receive an excerpt from a scientific text and then have to answer questions about it.
2. Listening Comprehension (60-90 minutes): Listening comprehension: You will have conversations or discussions or the like. then you have to answer questions about it.
3. Speaking (20 minutes): Language skills: You have a direct conversation in which you present a topic of your choice and give a speech based on the tasks from the reading and listening topics.
4. Written Expression (50 minutes): Formulation and structure: You write an essay with reference to the tasks from the reading and listening part and you have to argue in it in writing.
Up to 30 points are awarded per section, so a total of 120 points can be achieved in the best case.
Grading:
The good news: You can't fail! Instead, your performance is assessed using a points system with a value between 0-120 points. The universities give a minimum number of points as a requirement that you have to prove in order to be able to apply.
Tip: Not every university requires the same level. If your score is not enough for your desired university, you can also find out from other universities whether you might be more successful there.
Deadline:
Your TOEFL result is valid for two years. You have to apply and enroll within this time, otherwise the test will expire and you will have to repeat it.
Costs:
May vary depending on the test center and country, in Germany they are currently around 200 euros.
Preparation:
On average, you should plan 2-4 weeks for the preparation, but of course that also depends on your previous knowledge. If you have only just been in an English-speaking country for a longer period of time, you will certainly need less time than someone who only had English in the basic course at school. In any case, familiarize yourself with the different parts of the test and also go through some test questions.
Exam:
The TOEFL can be taken at many different test centers across Germany on certain set dates. The TOEFL is in great demand, which means that the dates are often booked out early. So make sure to register in good time if you are dependent on a TOEFL certificate so that you do not miss any deadlines. Because short-term participation is usually not possible.
You can find the dates for Germany here: www.ets.org
IELTS stands for "International English Language Testing Systems" and, like the TOEFL, describes a standardized English test for non-native speakers to certify their language level. IELTS is recognized in 120 countries. Since, in contrast to the TOEFL, it queries both British and American English, it is even preferred as a language certificate in England, Australia and New Zealand.
Duration:
about 3 hours
Procedure:
The IELTS test is offered in two variants:
General: The General Test is primarily for people who want to go abroad for a longer period of time - perhaps even want to emigrate entirely. General English skills are tested.
Academic: The academic version is aimed primarily at students who want to apply to a university abroad. But this test is also suitable for German universities that require a certain level of English.
In terms of content, the academic version of the IELTS is structured similarly to the TOEFL:
1. Listening (approx. 40 minutes): Listening comprehension: In four lessons, which are getting more and more difficult, you will listen to a monologue or dialogue and then answer questions about it.
2. Reading (approx. 60 minutes): Reading comprehension: You get three texts and then you have to answer about 13 questions.
3. Writing (approx. 60 minutes): Formulation and structure: In the first part you have to describe a diagram or a process, in the second part you argue in writing on a given point.
4. Speaking (approx. 15 minutes): At the IELTS, this part is taken by a real examiner (not a program) in whom he or she conducts an interview with you. While you can prepare well for the first part, as you will be asked about your hobbies and interests, in the second part you will be given a topic that you should speak about freely after a short preparation period. At the end, you will discuss this topic again with your examiner.
Grading:
Again, you can not fail, but the IELTS test does not award points, but categories from 0-9. Each module is rated according to its performance in these categories, the average is the devaluation.
Deadline:
The IELTS result is also valid for two years. If you have not been able to enroll during this time, you will have to take the test again.
Costs:
226 euros
Preparation:
Familiarize yourself with the different parts of the exam and, ideally, work on some test items. Friends may also help you practice the oral exam, if you need more practice with speaking or pronunciation.
Tip: There is a separate app for the IELTS that serves as preparation. There are also some helpful videos on the speaking tests and the other modules on the IELTS YouTube channel. If you'd rather have something in hand, there is also suitable literature to help you prepare.
Exam:
IELTS tests are carried out by the British Council and offered in 17 cities in Germany. As with the TOEFL, the following applies: the demand is very high and places are limited. If you have to meet certain application deadlines, get a place for the IELTS test as early as possible. There is usually another two weeks between the test and the announcement of the results.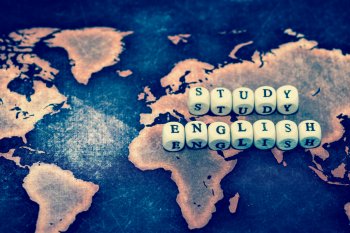 The Cambridge Certificate is also one of the recognized language certificates in English for non-native speakers: More than 20,000 institutions recognize the certificate and it can be taken in 2,700 test centers worldwide. The test is offered - as the name suggests - by Cambridge University and he based on the Common European Framework of Reference (GER). This is an international standard for the evaluation of language skills and means the well-known classification in the categories A1-C2.
The difference to the TOEFL or IELTS: The Cambridge Certificate is offered in different levels of difficulty. So you do not get a central test and are assigned to a language level based on your results, but you choose your language level beforehand and then have to pass this test.
Here is an overview of the exam categories:
| Common European Framework of Reference (CEFR) | Cambridge English | description |
| --- | --- | --- |
| A2 | Key English Test (KET) | The easiest language test at the University of Cambridge |
| B1 | Preliminary English Test (PET) | Intermediate level, tests in writing, reading, listening and speaking based on everyday situations |
| B2 | First Certificate in English (FCE) | "First", internationally recognized language test, level comparable to TOEFL |
| C1 | Cambridge Certificate in Advanced English (CAE) | "Advanced", language certificate from the University of Cambridge, entitles you to study at universities in the UK |
| C2 | Cambridge Certificate of Proficiency in English (CPE) | "Proficiency", very high level, often a prerequisite for English-language courses |
A1 and A2: Basic user / elementary language application
B1 and B2: Independent user / independent language application
C1 and C2: Proficient user / competent speech application
All information about the Cambridge Certificate
Duration:
approx. 3.5 hours
Procedure:
Since there are different tests depending on the language level, the level of difficulty and, depending on the language, the process also varies. To make it easier to compare, we are presenting the procedure for the Cambridge English First (B2) certificate, which has a level comparable to the TOEFL, as an example.
Here, too, the test is divided into four areas:
1. Reading and Use of English (approx. 75 minutes): Proof of text comprehension based on various publications (newspapers, books, etc.)
2. Writing (approx. 80 minutes): You have to show that you are proficient in different text forms (essay, reports, etc.)
3. Listening (approx. 40 minutes): Listening comprehension based on various audio samples (speech, dialogue, etc.)
4. Speaking (approx. 15 minutes): Personal conversation with one or two other examinees
Grading:
Each module is assessed with points; the final grade results from the average of the four parts.
Deadline:
Good news! In contrast to the TOEFL and IELTS, the Cambridge Certificates are valid for a lifetime.
Costs:
Depending on the test, the costs can vary, in principle you can plan between 150-200 euros.
Preparation:
Since you register in advance for a certain language level that you want to achieve, it makes sense, depending on your previous knowledge, to take a special language course that prepares you for the test. There are certain providers for this, but you can also take suitable language courses at adult education centers.
Tip: Otherwise there are special exercises, vocabulary lists and worksheets for the various levels on the Cambridge Assessment homepage. You will also find what you are looking for on the YouTube channel, and there is also extra literature to help you pass the test.
Exam:
Registration for the test and the test itself take place at authorized test centers. There you will get all the information about the test and how and where you can best prepare.
Pearson Test of English Academic (PTE Academic)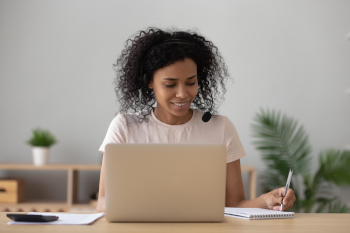 The language tests from the international Pearson education group are held in over 295 test centers in more than 50 countries. The Academic Pearson Test of English is recognized as proof of your English proficiency at numerous universities around the world, including elite universities such as Yale and Harvard, and can be used in Australia, New Zealand and the United Kingdom for all visa and migration applications. As with the IELTS, there are different tests, namely general tests in six levels of difficulty (in the levels between A1 and C2 you are already familiar with), for "young learners" between six and 13 years in four levels, and in the one that is most relevant to you Category: for academic purposes.
Specialty: The evaluation and evaluation is carried out completely by artificial intelligence, whereby dialects and accents are not evaluated and an unbiased evaluation should be possible. But be careful: "Pronunciation" is one of the evaluated sub-categories, so you still have to pronounce the words in such a way that they can be recognized.
Our tip
Sponsored
Are you currently applying for a study place or are you planning a semester abroad? In many cases, you have to be able to prove that you have English language skills at an academic level, and your school reports are not always sufficient, especially abroad. The Pearson Test of English Academic (PTE Academic) is recognized by numerous colleges, employers, and even governments around the world, and you can take it in over 50 countries. It takes place entirely on the PC and is evaluated by artificial intelligence, so it is impartial. As a rule, you can register up to 24 hours before the test and get the results within 48 hours afterwards - because it often has to be done quickly.
Find out where you can get the PTE Academic and whoever accepts it!
All information about the PTE Academic
Duration:
About 3 hours.
Procedure:
The test is taken in one session. Since the evaluation is carried out entirely by artificial intelligence, the test takes place exclusively on the computer with a headset. As with the other language tests, the four familiar areas of listening, reading, writing and speaking are tested, divided into three phases.
1. Speaking & Writing (77 - 93 minutes): Here you demonstrate your speaking and writing skills by reading aloud, repeating something and reproducing it in your own words, answering a question, describing a picture, summarizing a text and writing a short essay.
2. Reading (32 - 40 minutes): Here you demonstrate your understanding of the text through fill-in-the-blank, multiple-choice questions (single and multiple answers) and by rearranging paragraphs of a text.
3. Listening (45 - 57 minutes): You hear or see audio or video clips once, can take notes and in turn have to answer multiple-choice questions (single and multiple answers), fill in the blanks, summarize, mark correct summaries and incorrect words, find missing words and write a short dictation.
Grading:
Grading is based on the Global Scale of English (GSE), which Pearson established itself. You can get a score between ten and 90 points. You will be issued a score report that lists your total number of points, your results in the four main categories and your "enabling skills". The latter are "Grammar", "Oral Fluency", "Pronunciation", "Spelling", "Vocabulary" and "Written Discourse".
Deadline:
As with IELTS and TOEFL, your score report is valid for two years.
Costs:
The costs depend on the country in which you take the test; How early you register could also affect the price. The prices are given in US dollars, the standard price in Germany is 240 US dollars. In principle, you can register up to 24 hours before the test.
Preparation:
You can find numerous videos and a PDF about the test procedure on the provider's homepage. For content preparation there is a free online course, an offline course, course books and an app. There are also various "preparation kits" available for a fee.
Tip: Find the here Universities and employers around the world that accept the PTE Academic.
Exam:
In Germany there are so far only test centers in Frankfurt am Main and Berlin, further centers are being planned.
Which language course is the best?
If no specific test is given, you are free to choose. All four tests are recognized equally by most institutions, so you can decide which certificate to take based on your preferences. Is there maybe only one TOEFL test center near you? Then, for the sake of simplicity, it might be best to do the TOEFL. The advantage of the Cambridge certificate is that it does not lose its validity after two years. Otherwise, it's up to you which English test appeals to you the most.